No one can avoid aging, but aging productively is something else.
If understanding Medicare gives you a headache, we sympathize. Here's the bottom line: it covers a lot, but not everything. If you need help covering what Medicare doesn't, Medicare supplement insurance might be right for you.
| | |
| --- | --- |
| | Medicare supplement insurance is a type of insurance that helps you pay your Medicare coinsurance, co-payments, and deductible. |
Medicare supplement insurance is also called "Medigap" or "Med Supp," but it all refers to the same thing. It's a type of policy designed to fill the gaps and out-of-pocket expenses in your original Medicare coverage. To buy it, you must have Medicare Part A and Part B. What can you do with Medigap insurance? Read on to find out, or get started with a free quote. Just give us a call to get started!
---
But doesn't Medicare pay for everything?
Just like private health insurance, Medicare leaves a few costs for you to pay—and it doesn't cover everything you might need in terms of care. A Medicare supplement insurance policy does two things:
Helps pay for copayments, deductibles, and coinsurance
Helps pay for services NOT covered by Medicare
For example, with Medicare Part A (inpatient hospital benefits), your deductible in 2011 is $1,132. Medicare will not pay any part of that deductible for you.
Similarly, if your hospital stay extends beyond 60 days, you'll be responsible for $283/day of coinsurance payments up to 90 days. Medicare supplement policies give you the money to pay these kinds of costs so you have far fewer out-of-pocket costs.
---
What kinds of things do Medicare supplement policies pay for?
A basic Medicare supplement plan will pay for 100% of the following:
Medicare Part A coinsurance and hospital costs for up to a year after Medicare benefits run out
Medicare Part B coinsurance or copayment
Medicare Part A hospice care coinsurance or copayment
---
Are there different kinds of Medicare supplement policies?
Yes! The most basic plan is called "Medigap Plan A." Other plans include Plan B, Plan C, Plan D, Plan F, Plan G, and so on through the letter N. Every insurer who sells Medicare supplement policies will offer Plan A. This is the most basic plan, covering the bullet points above. The other plans offer more comprehensive coverage, including help with your deductible.
Thanks to strict federal regulations, each plan type offers the same benefits and features no matter which insurer sells you the policy. Plan A, for example, is exactly the same whether you buy it from Insurer #1 or Insurer #2. The only difference is in cost, which makes it important to shop around—or let us do the shopping for you!
---
Are there open enrollment times, or can I buy a policy anytime I want?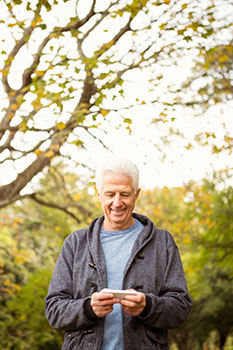 You can apply for a policy at any time, but keep in mind that insurers can deny your application based on your health. The best time to buy is during two specific windows when the insurance companies cannot deny you coverage and cannot charge you more than they'd charge a healthy person:
During your Medigap open enrollment period

This period begins on the first day of the month when you are both age 65 or older and enrolled in Medicare Part B. Open enrollment lasts for 6 months.

When you have a guaranteed issue right

This happens when your current health care coverage changes in some way, like this:

Your plan leaves Medicare
You move out of the area covered by your plan
Your employer group coverage ends and you plan to enroll in Medicare
You switch from a Medicare Advantage Plan to original Medicare
If you need help figuring out whether you have a guaranteed issue right, you can call your State Health Insurance Assistance Program. Every state's rules are slightly different, so the best way to get an answer is to ask someone trained in the rules for your state.
---
What if I have a Medicare Advantage Plan?
If you have a Medicare Advantage Plan, you don't need Medicare supplement insurance. This type of insurance is only meant for those who have coverage through original Medicare.
---
What doesn't a Medicare supplement policy cover?
It won't cover the cost of long-term care (such as a nursing home or assisted living facility). If you're worried about paying for these kinds of costs, there's a separate type of insurance that can help, called "long-term care insurance."
---
What else do I need to know?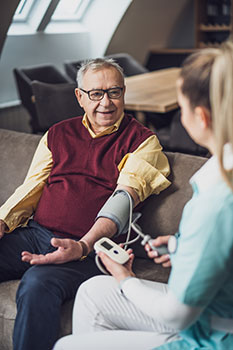 Medicare supplement plans only cover ONE person. If you and a spouse both want coverage, you'll need to buy TWO plans.
New Medicare supplement plans do NOT cover prescription drug costs. That's covered by Medicare Part D.
Many Medicare supplement plans will pay for most of the cost of medical emergencies you experience while traveling out of the country—Medicare will not pay for these expenses.
To get a free quote for a Medicare supplement policy, please call us at 800-823-4852!
---
Sources:
Centers for Medicare & Medicaid Services: Choosing a Medigap Policy
Mutual of Omaha: Your Out-of-Pocket Costs with Medicare
AARP.org: Medigap or Medicare Advantage?