It takes hands to build a house, but only hearts can build a home.
Your home is your castle, your sanctuary, the place you go when you want companionship and comfort. It's also the place where you can hang your singing Big Mouth Billy Bass or your copy of Dogs Playing Poker and no one can tell you not to. After all, your home is an expression of who you are. It's your biggest investment, so protect it with the right kind of insurance.
| | |
| --- | --- |
| | Homeowner's insurance is a type of insurance policy that covers your home and other permanent structures on your property, as well as most of your personal belongings inside these buildings. |
---
But I already have a homeowner's policy. It's wrapped into my mortgage.
You might already have a policy, but is it offering you the best rate? You probably know that you can refinance your mortgage to be sure you're paying as little as possible - but did you know you can do the same with your homeowner's insurance?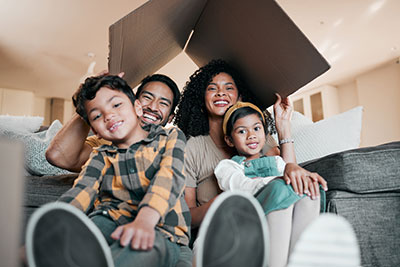 We have access to over 300 insurance companies, so it's easy for us to shop around for you. We'll tell you if you could save by switching to a new insurer, as well as how much you're likely to save.
We can also help you figure out if you're signed up for the right kind of policy. Depending on where you live and how severe your weather is, you may need more coverage than someone who lives in a mild, temperate zone. For example, a basic homeowner's policy may not cover damaged plumbing due to freezing conditions. To get this situation covered, you'd need a "broad form" policy. We can help you figure out what kind of coverage you need and where it will be most affordable to buy that coverage.
---
What kinds of things are covered by homeowner's insurance?
Every policy is a little different, but for the most part, these situations are covered:
Storm damage (wind, rain, hail)
Fire & smoke damage
Lightning strike damage
Theft of your personal items on the insured property
More extensive policies will also cover:
Falling object damage
Plumbing damage caused by freezing weather conditions
Earthquake damage
Flood damage
Here's what your homeowner's insurance WILL NOT cover:
Vehicles you own
Boats, RVs, or planes stored on the property
Any business operated out of your home
---
How much coverage do I need?
Ideally, you want to have enough coverage to do two things:
Rebuild your house should the worst happen and it is destroyed by fire or a storm or other natural disaster

Remember, replacement cost is NOT what you paid for the house, or how much you still have to pay on your mortgage. Replacement cost is how much you'd have to pay to rebuild the house from scratch if it were entirely destroyed. A home appraiser or local construction company should be able to help you estimate this cost.

Replace all your personal belongings inside the house

After a disaster, you can't just tell the insurance company you owned the Mona Lisa and a Mark Levinson pre-amplifier for your Clearaudio player and Backes & Müller speakers. You have to have documentation for the items you want to replace. Your insurance company will probably ask you to fill out a home inventory form, photograph or scan any receipts you have for expensive items, and take digital photos of your home's interior, showing your stuff. Don't forget to store this documentation away from your home, such as in a cloud digital storage system like Dropbox or Google Drive.
---
I have a condo. Do I need a different type of homeowner's insurance?
Yes, you do. Condos are a unique situation in terms of insurance. Because the condo association owns the building and the grounds, you aren't responsible for insurance that covers the exterior of your structure. You are, however, responsible for insuring your possessions inside the condo and for having a minimum of liability for accidents that may happen to others in your home.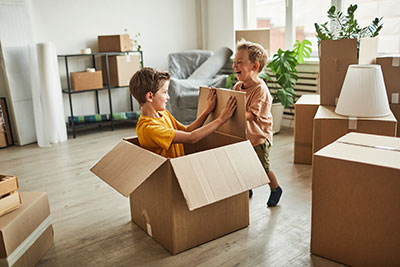 You may be wondering why you can't just get renter's insurance, since renter's insurance also covers possessions and basic liability. Unlike a renter, you own your condo. You're allowed to renovate and make improvements to the interior of your home. Renter's insurance doesn't cover any of these kinds of improvements. Condo insurance is designed to cover exactly what you need without anything you don't.
---
I rent, but I don't own. Why do I need insurance?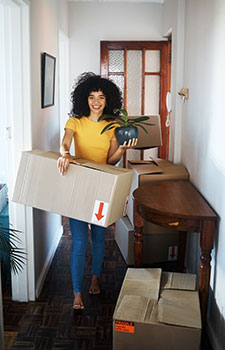 A renter's policy will cover your personal belongings in case of theft, fire, or water damage in your apartment or rental home. Your landlord carries insurance for the building itself, but it's not his or her responsibility to insure your personal belongings.
Renter's insurance is extremely important - we've heard tons of stories from people who didn't have renter's insurance when their apartment burned due to faulty wiring, or flooded after a big storm. When your couch is soaking wet and your TV is fried by water damage, you don't want to have to worry about paying for this on your own. An insurance policy makes sure the replacement cost comes out of someone else's pocket - not yours.
Another benefit of renter's insurance is the liability coverage it provides. Let's say you live in a rented apartment and you have a housewarming party. Everyone is invited - including your ex-roommate's cat. Let's also say one of your guests is a little clumsy - he trips on the cat and falls hard enough to break a tooth. You could be liable for the damage caused by this incident. Renter's insurance can rescue you from situations like this with the liability coverage it provides...if you need it, it can also help pay for lawyers and court fees.
The best part is that renter's insurance is not expensive. The Independent Insurance Agents & Brokers of America estimates it costs about $12/month to insure about $30,000 worth of your stuff. $12 a month is only two drip coffees at Starbucks, or a value meal at most fast-food restaurants. It's not hard to scrape up $12/month, even if you're on a tight budget.
---
How can I save money on my homeowner's insurance?
That's easy - make your home a safer place. You can get a discounted policy if your home has safety features that help prevent damage and destruction, such as:
An alarm system
Fire extinguisher on the premises
Deadbolts on the doors
Working smoke detectors
Sprinkler system
To get a quote, give us a call at 800-823-4852!
---
Sources:
StateFarm.com: How to Determine Your Home Insurance Coverage
SFGate.com: What is the Average Cost of Renter's Insurance?