Healing is a matter of time, but it is sometimes also a matter of opportunity.
If you're looking for healing and opportunity, we have a suggestion. No medical exam life insurance is an opportunity to protect your family from the financial insecurity that comes with a great loss. If you could protect them in spite of your health, would you do it? If you could erase the worry you have for your family in the wake of your passing, that might be a form of healing, too.
---
What is no medical exam life insurance?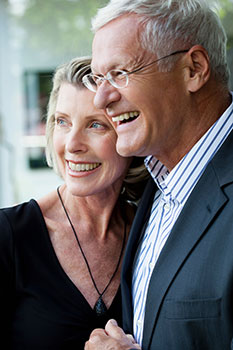 If you're looking for a surefire way to get a policy, this is it. There are two main kinds of no-medical-exam life insurance:
simplified issue
guaranteed issue
Neither type requires you to take a medical exam in order to apply. If you've already been turned down by an insurer or have a health problem that you're sure would not be approved, these are the policies for you. Approval is fast (within 48 hours, usually), so you won't have days or weeks of waiting, wondering if you'll be approved.
However, if you're wondering whether your health problem is severe enough to apply for this type of insurance, give us a call at 800-823-4852. We can evaluate your situation individually to make sure you're on the right track for approval.
If you're even somewhat healthy, you'll probably get a better rate with a standard life insurance application, which would require you to take a medical exam. We've helped lots of clients who smoke or have minor or moderate health issues (such as being overweight or having recent stent surgery) get affordable life insurance rates. If you talk to us, we can help you figure out what your best option will be.
---
What is simplified issue life insurance?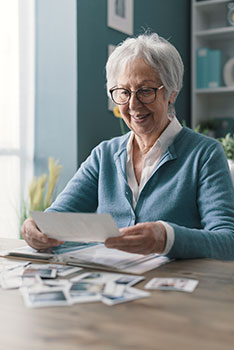 It's no accident that "simplified" is in the name. It's simple because there is no medical exam required to approve the policy. All you have to do is answer a few quick questions about your health and medical history. Some insurers will ask 4 questions, while others will ask a few more. Here's what you'll be asked:
Basic Personal Information

State of residence
Date of birth
Sex
Height
Weight
Coverage amount desired

Specific Health Information (Yes or No questions)

Do you smoke/use tobacco?
Are you living in a long-term-care facility or a hospital?
Do you have AIDS or HIV?
Has your doctor declared you terminally ill (less than 24 months to live)?
If you can answer "no" to the last 3 questions, you shouldn't have a problem being approved for simplified issue life insurance.
You can buy simplified issue life insurance for term and whole life policies, depending on whether you want temporary or permanent coverage. As long as you make your monthly payments on time, your policy can't be cancelled. Your monthly payment amounts won't change and neither will your death benefit amount - they're set in stone for as long as you keep your policy. Many policies will take effect immediately, with no waiting period after approval.
---
What is guaranteed issue life insurance?
The word "guaranteed" should give you a clue that this is a sure thing. You don't have to take a medical exam and you don't have to answer any questions about your health or medical history.
The only possible exception is that some insurers won't offer a policy to you if you live in a long-term care facility or a hospital.
---
Who usually buys no-medical-exam policies?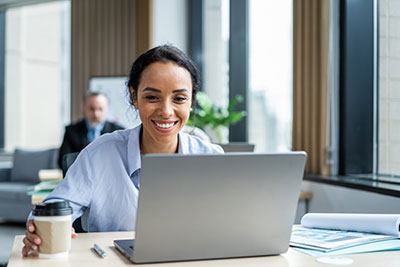 There are two cases where simplified and guaranteed issue work well for our clients:
The first is obviously when a client's health is so bad that there's no way a medical exam is going to get them approved.
The second is when they're only looking for a small death benefit to cover funeral and burial expenses. The higher cost of these policies is offset if the applicant only expects to live a short while. The National Funeral Directors' Association says that the average funeral cost in 2009, including a vault, is $7,755. If you want to be sure your family has enough money to pay for that, you could get a guaranteed issue policy for $10,000.
---
Okay, so I can't be turned down. What's the catch?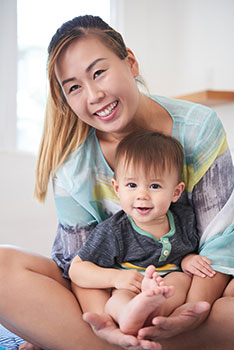 As you can guess, these policies aren't cheap. Remember, life insurance is about risk and if you don't want to take a medical exam, the insurer is going to assume you're a pretty big risk. That will mean a higher monthly payment, often hundreds of dollars.
Here are a few other caveats to be aware of:
Smaller death benefit amounts. Because insurers know you're a large risk, they're not willing to pay out as much. Most no medical exam life insurance policies pay out five figures, rather than six. Most available policies are between $20,000 and $50,000.
Graded benefits. Many guaranteed issue policies have a schedule that changes how much of a death benefit your family will receive, depending on when you pass away. If you pass away one month after approval, for example, a graded benefit policy may only pay your family back the premiums you've paid plus interest. The farther you live past your policy acceptance, the more of the death benefit your beneficiaries will receive. That percentage increases over time. The schedules are different, lasting anywhere from several months to several years. Not all guaranteed issue policies have graded benefits.
If your health prevents you from being approved for traditional life insurance with a medical exam, give us a call to find out how you could qualify for simplified issue or guaranteed issue policies instead.
If you'd like to buy a no medical exam life insurance policy, give us a call!
---
Sources:
Insure.com: What Is Simplified Issue Life Insurance?
National Funeral Directors Association: Statistics Reports
Life Insurance by Jeff: Guaranteed Issue Term Life Insurance