Destiny is no matter of chance. It is a matter of choice.
Choice is what makes universal life insurance different from whole life insurance. They both cover you for your entire life, and they both contain a cash value account attached to your policy, but there's one very important difference: you. With this policy, you control what you pay and when.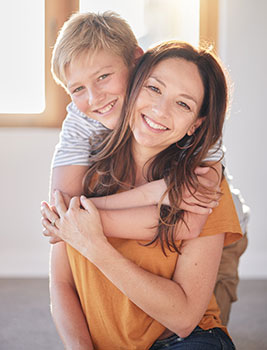 Here's what universal life insurance offers:
Protection throughout your life
Cash value account that accrues interest
Ability to withdraw or borrow against your cash value
Ability to pay into the policy as much or as little as you want, on your own payment schedule. For example, if you have a kid going to college, an elderly parent needing care, or unfortunate midlife crisis purchase of a slightly used 2007 Weber supercar, you can adjust your payment schedule.
Trusted Quote lets you search through the nation's top universal life insurance providers instantly, with no obligation to buy. If you have questions, just pick up the phone and call us at 800-823-4852. With one click, you'll have the best rates from the most prestigious carriers at your fingertips!
We've helped more than half a million families get coverage over the past 40 years...are you next?
---
What is universal life insurance?
Here is a very basic definition to get you started:
| | |
| --- | --- |
| | Universal life insurance pays an agreed-upon amount of money to a person's beneficiaries when he or she passes away. The policy also contains a cash value account that can be accessed by the policyholder during their life, and allows the policy owner to change the payment schedule and payment amounts. |
This type of policy gives you permanent coverage, unlike term life insurance. But unlike whole life insurance (another type of permanent life insurance), it allows you to make payments on your schedule. You choose how much and when to pay. All you need to do is make sure there's enough in the account to cover the periodic account maintenance fees charged by most carriers. If the William Jennings Bryan quote above makes you feel like the world is your oyster, this may be the right kind of policy for you. If it makes you feel like you need an antacid tablet, you may want to think about a type of policy less dependent on you to monitor and make choices.
---
Who should buy this type of policy?
This type of policy works for a range of individuals and families.
Married with children? Protect all of them after you pass away.
Young and single? Build up your cash value account and use it to supplement your retirement income later in life.
Retired? Fund your policy with a pension or cashed-out 401(k) and start reaping the benefits immediately.
---
How much does it cost?
As you've probably guessed, universal life insurance is more expensive than term life insurance. Any lifelong policy is going to cost more than a term policy because of the cash value attached to it. You can expect to pay anywhere from 5-10 times more than a term policy, depending on the policy type and death benefit amount you choose.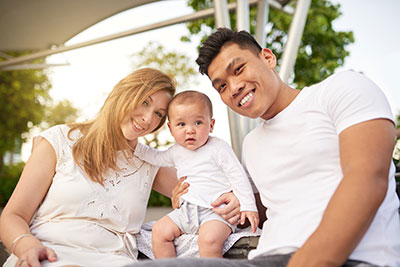 Periodically, your insurer will deduct small fees from your cash value account to cover the cost of administration. It's up to you to make sure there's enough money in the account to cover the cost of these fees. You'll see each expense itemized as it hits your account so you can keep track. In contrast, you won't get an itemized list of expenses associated with your whole life insurance cash value account. The insurer manages that account for you and won't report what makes up their administrative costs.
---
How do I manage my universal life policy?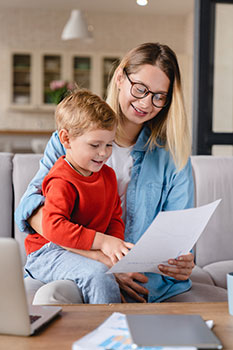 These policies are a bit more complicated than a simple term life policy. To make sure you have a good idea of what your responsibilities are, let's make a list.
What You Must Do
Go over payment guidelines with your insurance agent. He or she will suggest how much you might pay each month and show you how that amount will help your account grow.
Make one initial monthly payment to get the account started.
And After That?
Create a plan for how and when to pay into your account.
Pay only on days that end in "y."
Increase or decrease your death benefit amount as you see fit.

Be aware that you may need to take another medical exam to increase the death benefit.
---
What if I want even more control over my policy?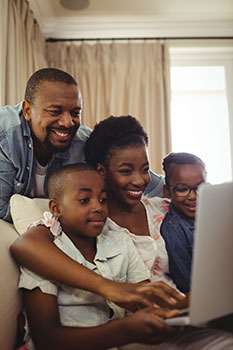 One interesting policy variation is called variable universal life. Think of it as a Cirque du Soleil contortionist - it doesn't get any more flexible than this.
You can control your:
Monthly payment amount
Death benefit amount
Investment choices for your cash value account
Because you have the ability to control where your cash value is invested, you also have a bit of risk to manage. Your cash value could decrease if your investments do poorly, or it may rise if your investments do well. Because your cash value can affect your death benefit, many insurers help you offset risk with a guarantee that your death benefit won't drop below a particular point, even if your investments don't perform well.
Because of the risk involved with a variable universal policy, it's regulated by both the Securities and Exchange Commission and your state's insurance commissioner. This probably won't affect the day-to-day workings of your policy, but it's good to know. (Gen-Xers, you're already well aware that "knowing is half the battle.")
---
Am I allowed to pull out my cash value?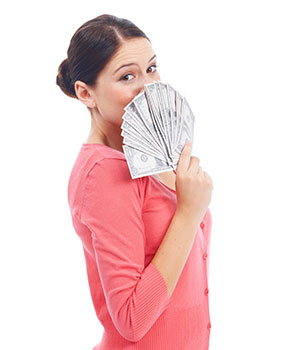 Yes, universal life insurance gives you the ability to borrow against or withdraw from the cash value of your policy. (If you're keeping score, whole life insurance also offers this benefit, but term life does not.)
If it's been a few years and your cash value has grown, you can withdraw from or borrow against that money to do...well, pretty much anything you want. You don't have to jump through hoops to get it, either. There are no credit checks and no scrutiny of your bank records. If you routinely walk into fast-food restaurants without shoes or a shirt, you can still borrow against your life insurance's cash value. We don't judge.
Bonus: The interest rates for this type of borrowing are significantly lower than what you'd get from a bank or a credit card company. If you don't repay the loan, your insurer will deduct the amount you owe from the death benefit before paying it to your loved ones.
---
I like it! How do I get started?
Get a free quote by clicking the big blue button below.
Call us at 800-823-4852 and we'll answer your questions, plus help you through the process step-by-step. Call us Monday through Friday, 8 am to 5 pm, Pacific time.