The only rock I know that stays steady, the only institution I know that works is the family.
Since you're looking for information on life insurance, you're probably wondering how to protect your family if anything happens to you. Life insurance is one of the few things you buy that isn't actually for you—it's for the ones you love. Here's what it can do:
protect your family
pay for funeral and burial costs
provide peace of mind for you and financial security for your family
be far more affordable than you think
For more than 40 years, we've helped families protect each other with life insurance. You only need one reason—what's yours?
We'll explain what life insurance is, show you how affordable it can be, and walk you through the buying process once you're ready. To get started, just click the blue button for a free quote. We'll show you rates and policies from the country's top-rated insurance providers. If you ever have questions, just call us at 800-823-4852!
---
Can you explain what life insurance is?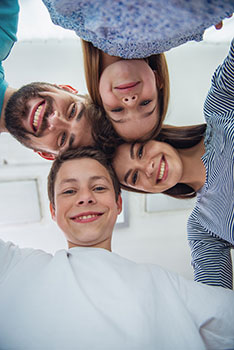 Of course! To get you started, here's a basic definition: Life insurance is a type of insurance policy that pays an agreed-upon amount of money to a person's beneficiaries when he or she passes away.
There are three main types of life insurance:
Term life insurance

Covers you for a particular period of time, called the "term"
Most affordable and popular type of policy

Whole life insurance

Permanent coverage
More expensive than term life

Universal life insurance

Permanent coverage
More expensive than term life, but provides ultimate flexibility and some varieties offer potential for investment profit
All three types provide a death benefit that is paid to your beneficiary (the person or people you choose to receive the money) when you pass away. That money can be used for anything they want — to pay bills, to put children through college, to expand a business, to relocate...the possibilities are endless.
---
Why do people buy life insurance?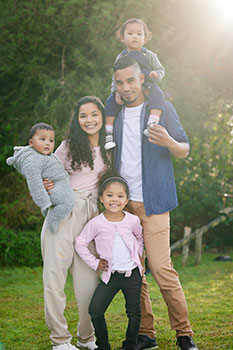 Life insurance is an incredibly versatile tool for your family's financial future. Here are some of the most popular reasons people buy policies:
To replace the income you provided for your family

Could your spouse make mortgage payments without your financial contribution?
Could your kids pay for college without help?
Can your elderly parents get by without your assistance?
If you answered "no" to any of these questions, life insurance can help.

To pay for funeral and burial expenses

Average cost of a funeral in 2021: $7,848
Average cost of a cemetery plot: $2,000 - $5,000
Average cost of a grave marker: between $500 and $5,000
Total possible cost of a traditional funeral and burial: $10,348 - $17,878
Do you have a spare $10,348 - $17,878 lying around?

To provide for your small business

Could you afford to buy a partner's share of the business if he passed away?
Has your partner used the business as collateral in any personal loans?
Can his family pay off those loans without selling the business should he or she pass away?
Certain types of life insurance are designed specifically to protect your financial interest in a business partnership.

To donate to a charity

Is there a charity you'd like to name as a beneficiary?
Would you like a way to reduce your taxable estate and give to your favorite charity at the same time?
---
Isn't life insurance for older people?
That's just a myth. According to LIMRA, a worldwide life insurance research group, 52% of American households have some form of life insurance. Owning life insurance can actually provide a stronger sense of financial security, too. In fact, seven in 10 Americans who own life insurance feel financially secure, compared with just 47% of uninsured Americans. That's an awful lot of people who feel that life insurance is valuable for them and their families!
There's more. Life insurance is most affordable when you're young and healthy. If you're just starting out or planning ahead for a secure retirement, now is the time to apply and buy. Life insurance rates are at historic lows, and more people are taking advantage of these rates.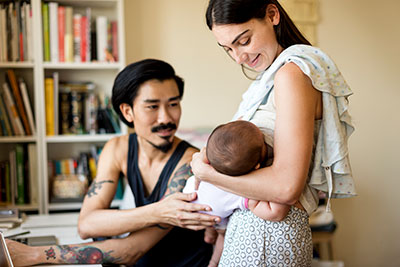 The people who buy life insurance love their families.  It's that simple. If you love your family and want to protect them, we can help.
---
Okay, I'll think about it...while I visit Facebook.
Wait!  We've heard so many stories that begin with, "If only I'd thought about life insurance before…"
The trick with life insurance is buying early, when you're in good health. (If this isn't you, don't worry — we've still got a ton of ways to help you get a policy and save.) The folks who have the easiest time getting a policy are the ones who buy before something bad happens. Here are just a few reasons why:
Accidents, bad medical news, or even death can happen at any time. One day can make the difference between an affordable policy and an expensive one. We won't guilt trip you with tearful stories of widows and orphans, but they're out there. We all think it won't happen to us, until it does happen to us. Then we wonder what was so important before that we couldn't take a few minutes to make sure our loved ones are provided for.
Some life insurance companies won't write a policy for a pregnant woman. If you wait until you're pregnant to become insured, the insurer might not want to cover you until after the birth or if they do, you might end up paying a lot more.
---
How much does life insurance cost?
It often costs less than your monthly cell phone bill.
We're not kidding.
The cheapest type of policy, term life, can cost a healthy person in their 30s between $30 and $50 per month.
Let's think about the cost another way. What was the grand total, including tax and tip, for your last meal at a sit-down restaurant like Chili's? For the cost of a family meal every month, you could give your loved ones peace of mind and security. We think it's worth passing on the apple-smoked-hickory-lickety-splickety-chicken-crispy-nugget-nacho-munchers platter.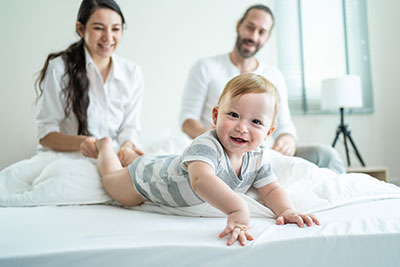 If you're the type who needs hard facts, we've got those, too. Rates differ by age, gender, location, and amount and type of coverage, but on average, a 38-year-old male who doesn't smoke and is in good health (the "preferred plus" rate class) can get the following:
$100,000 of 10-year term life coverage for about $8/month
$250,000 of 10-year term life coverage for about $11/month
$100,000 of 20-year term life coverage for about $10/month
$250,000 of 20-year term life coverage for about $16/month
$500,000 of 20-year term life coverage for about $25/month
$1,000,000 of 20-year term life coverage for about $43/month
The top two reasons people don't buy life insurance are both financial — either they have other financial priorities, or they think they can't afford it. But here's the kicker: if you're struggling to pay a mortgage now, how do you think your family would pay it if you weren't here? Wouldn't the struggle be even worse for them then?
---
How does it work?
Here's a brief timeline that shows you the four steps in the life of an insurance policy:
 
Step 1
Step 2
Step 3
Step 4

Buy a policy

Periodic evaluation

Death of insured person

Money paid out

Select policy length
Select beneficiaries
Make payments

Do you have enough coverage?
Change/add beneficiaries

Beneficiary makes a claim
Brief inspection for fraud
---
You convinced me! What are my next steps?
Get a free quote by clicking the blue button below.
Call us at 800-823-4852 and we'll answer any questions you have. Get help Monday through Friday, 8 am to 5 pm, Pacific time. We're not as famous as Gene Simmons, but you don't need a net worth of $20 million to work with us, either!
---
Quoted rates valid as of 11/16/23. Preferred best health class, no tobacco. Term life rates quoted from American General (Corebridge), Banner Life, Cincinnati Life, Pacific Life, Protective, Symetra, and Transamerica. Your actual term life insurance premium can only be determined by a full application and the carrier's underwriting process, which may include some medical testing at their expense. Depending on the carrier, premiums can be paid on an annual, semi-annual, quarterly or monthly basis. Monthly premium rates may be available via EFT (electronic funds transfer). Not all carrier policies are available at all durations for all ages in all states.
---
Sources:
LIMRA: Facts About Life 2021 and 2022
National Funeral Directors Association: Statistics
Cremation Institute: Cemetery Burial Plots Buyer's Guide: How Much Should You Pay?
DignityMemorial.com: Headstone & Grave Marker Resources