Life is what we make it, always has been, always will be.
Grandma Moses knew what she was talking about—she lived to be 101, and didn't start her career as a painter until the age of 76. She had a great attitude. Life is what you make it—and long term care insurance is about making the last part of your life as easy and fulfilling as possible, both for you and the people around you.
| | |
| --- | --- |
| | Long term care insurance is a type of policy that helps pay for services needed in order to help a disabled individual complete the daily tasks of personal care and hygiene, such as bathing, eating, and dressing. |
It's not easy to think about the end of your life, but it's important for the rest of your family that you have a plan. It's no piece of cake for them, either. Long term care insurance makes a difficult situation better for everyone involved. We think Grandma Moses would approve.
---
What is long-term care?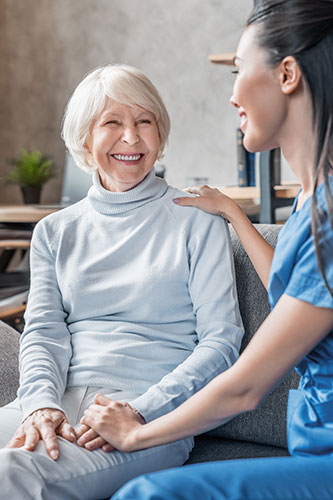 "Long term care" is the phrase many healthcare providers and insurers use to talk about the kinds of needs you have in order to fulfill basic personal hygiene and care. People talk about long term care for those who are disabled, growing old, or otherwise unable to care for themselves on their own. The kinds of tasks associated with long-term care include:
Eating
Washing
Dressing
Toilet needs
Moving around your home
Basic housework and meal preparation
Managing money, bills, and grocery shopping
These activities are called "Activities of Daily Living," or ADLs. People need help with ADLs as they recover from an accident, experience a disability, or just as the general effect of old age. It might be hard to think about a time when you can't do these things for yourself, but chances are, it will happen—and paying for it isn't cheap. For example, in 2021, it cost approximately $61,776 per year to have an in-home health aide visit just three times a week.
---
This is depressing. I don't want to think about this now.
Yep, it's depressing—no one's going to argue with that. But it's one of the facts of life we can't run from.
Imagine living with a debilitating illness such as Alzheimer's or Parkinson's. Imagine the doubt and uncertainty you'll feel as you wonder how long you'll be able to function on your own. How will you care for your spouse? What if your spouse needs care, too, and can't look after both of you? Do you really want to put your family through this stress and uncertainty? We think it's a better idea to face the future now, while you're healthy and happy, and get a plan ready.
---
But everyone gets old. Why do I need insurance for this?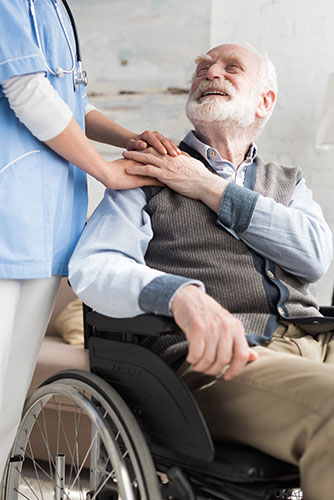 Yes, everyone gets old. And as we age, we're less capable of doing things like cleaning house, cooking, and moving around easily. It's a fact that most people will need long term care at some point in their lives. In fact, about 70% of people over age 65 need help performing some or all of the daily tasks listed above. A full 20% of the 65-and-over population will need long term care for more than 5 years.

That care costs money. Do you have enough money to pay for an in-home caregiver for 5 years? If you don't, you might want to think about long-term care insurance.

The cost of care for seniors and disabled folks is increasing faster than you think. It's something that could easily eat up your retirement and your savings. Your health insurance will cover major medical procedures, but it's not going to cover the help you need in your home.

Here's a breakdown of the potential costs:
$4,500/month = one-bedroom unit in an assisted living facility
$7,800/month = semi-private room in a nursing home
$78/day = adult day health care center
$27/hour = home health aide
(These represent the average costs for these services in 2021, as calculated by Genworth.)
---
But my family will take care of me. That's a good plan, right?
It could be, yes. Many of us depend on our families to take care of us in old age. But we want you to consider a few points as you make your plan:
What other responsibilities does your caregiver have?

If your grown child is taking care of you, holding down a job, and providing care for his or her own children, too, that's a lot of responsibility. It's also going to cost a lot of money. Every time your care provider has to call in sick to help out, that's money lost. How well can your caregiver balance his or her own financial needs with the need for your care?

Do you have a back-up plan if your primary caregiver can't continue?

There's something else you should know about caregivers. It's very easy for them to develop depression. They spend a great deal of time, effort, and mental energy on providing care—so much, in fact, that they often don't care enough for themselves. They can easily develop anxiety, anger, exhaustion, and feelings of isolation. These feelings are often made worse if your caregiver is worried about money. If your family caregiver gets depressed or anxious, do you have a backup plan? Wouldn't it be easier if you had insurance coverage to pay for some or all of your care?
---
Doesn't Medicare or Medicaid pay for all of this?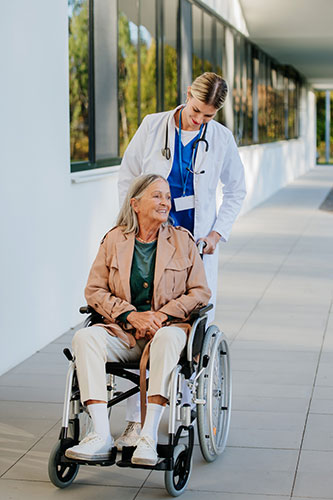 Not necessarily. According to the National Clearinghouse for Long Term Care Information, Medicare only pays for your care if you need skilled medical care or physical rehabilitation for a short period of time. Medicare won't pay for a caregiver to help you fulfill basic tasks like the ones listed above (cooking, cleaning, toilet needs, etc.)—these tasks don't fall under their definition of "skilled medical care."
Medicaid will only pay for your long-term care if you are below a certain income level. On top of that, every state has minimum eligibility requirements, based on exactly how much help you need with daily tasks.
If you have private health insurance, most plans carry restrictions similar to Medicare. They'll only pay for short-term care if it's medically necessary and requires a skilled caregiver (such as a nurse or physical therapist). Most will not pay for the kind of long-term care that helps with ADLs.
---
Okay, you're starting to convince me. What does long-term care insurance cover?
Long-term care insurance provides money that pays for in-home care from a professional caregiver. You can also use that money to hire help for your day-to-day activities, in the form of a housekeeper, a dog walker, a therapist, anything you need to complete the kinds of tasks listed in the bullet points above.
The money can also be used to pay for adult day care services, or care in long-term facilities such as a nursing home or assisted living community. The money is yours to use in the way that works best for you and your family.
If you're ready to make a plan for long-term care, click the button below to get a quote. It's the first step in giving you and your loved ones peace of mind for the future.
---
Sources:
Genworth: Cost of Care Trends & Insights
Family Caregiver Alliance: Caregiving and Depression